The Waite Park Fitness Court is NOW OPEN!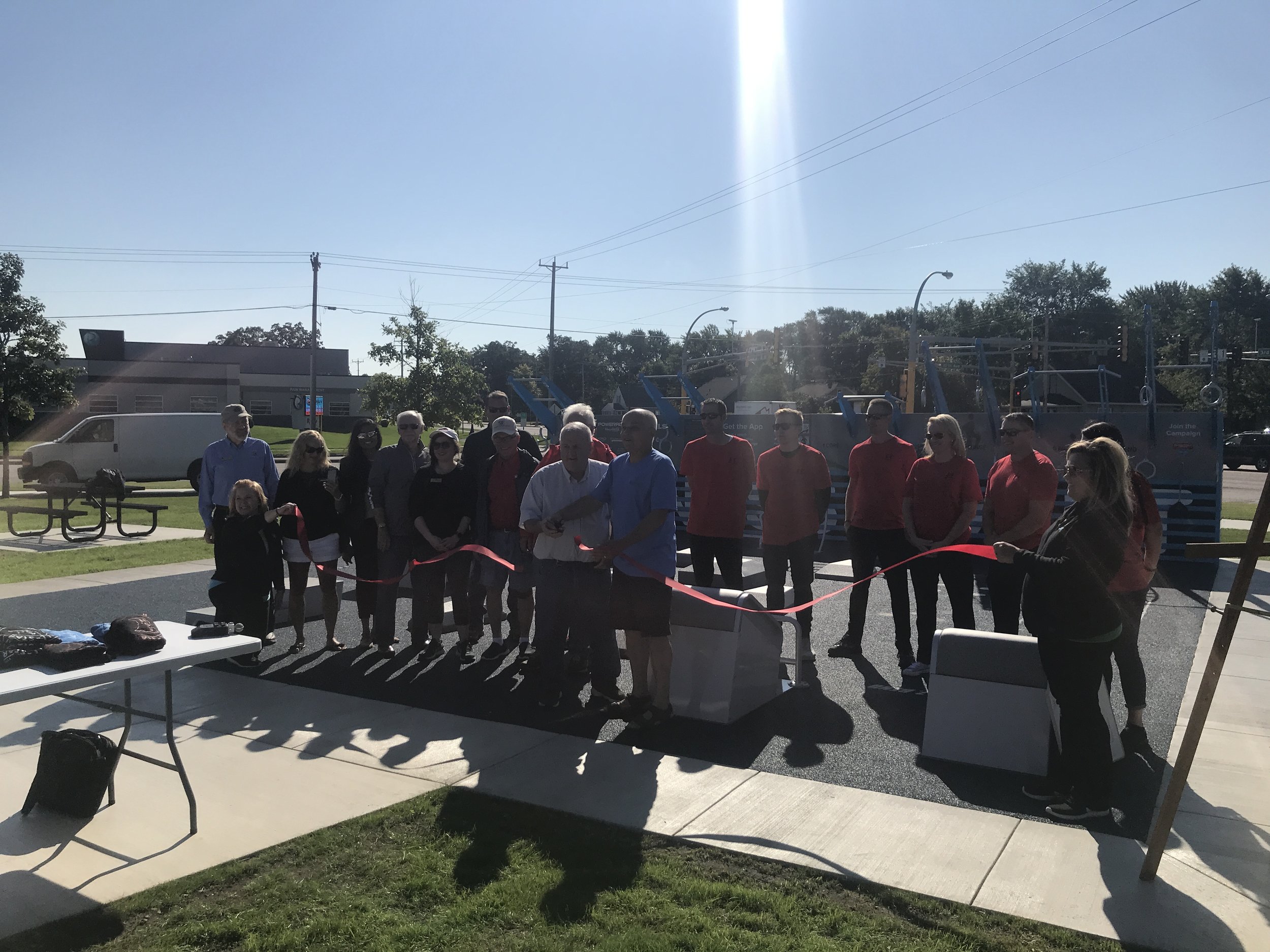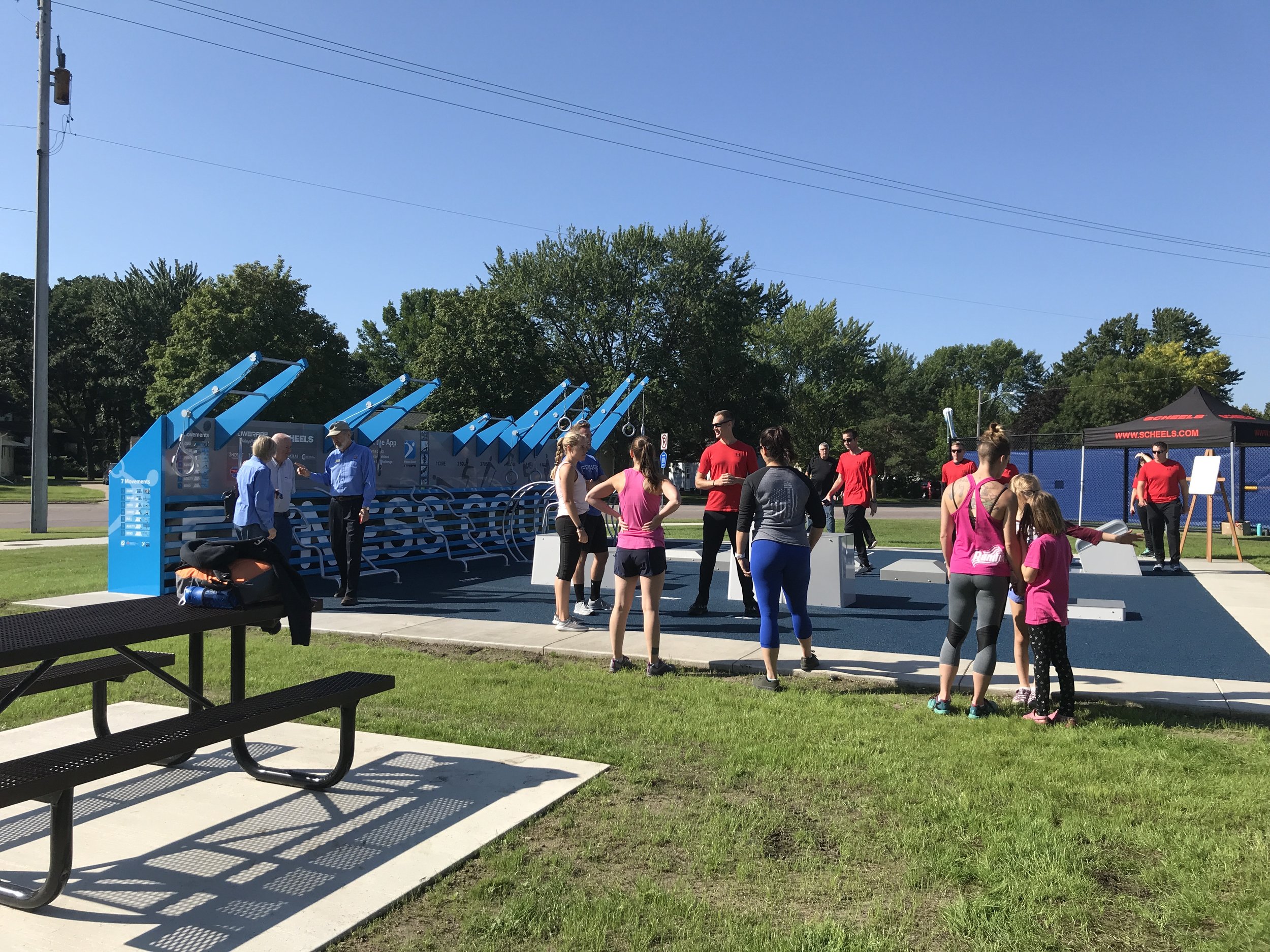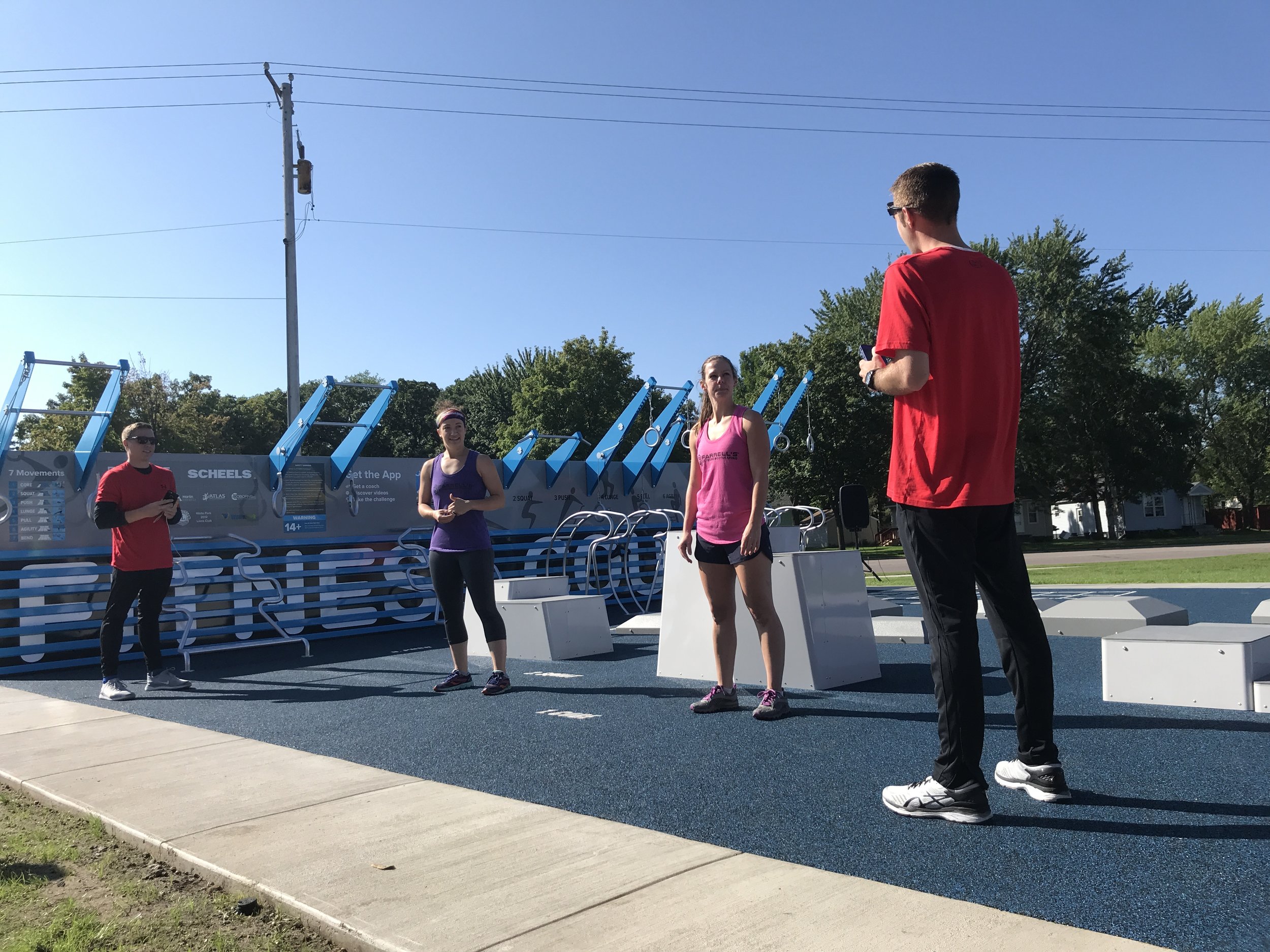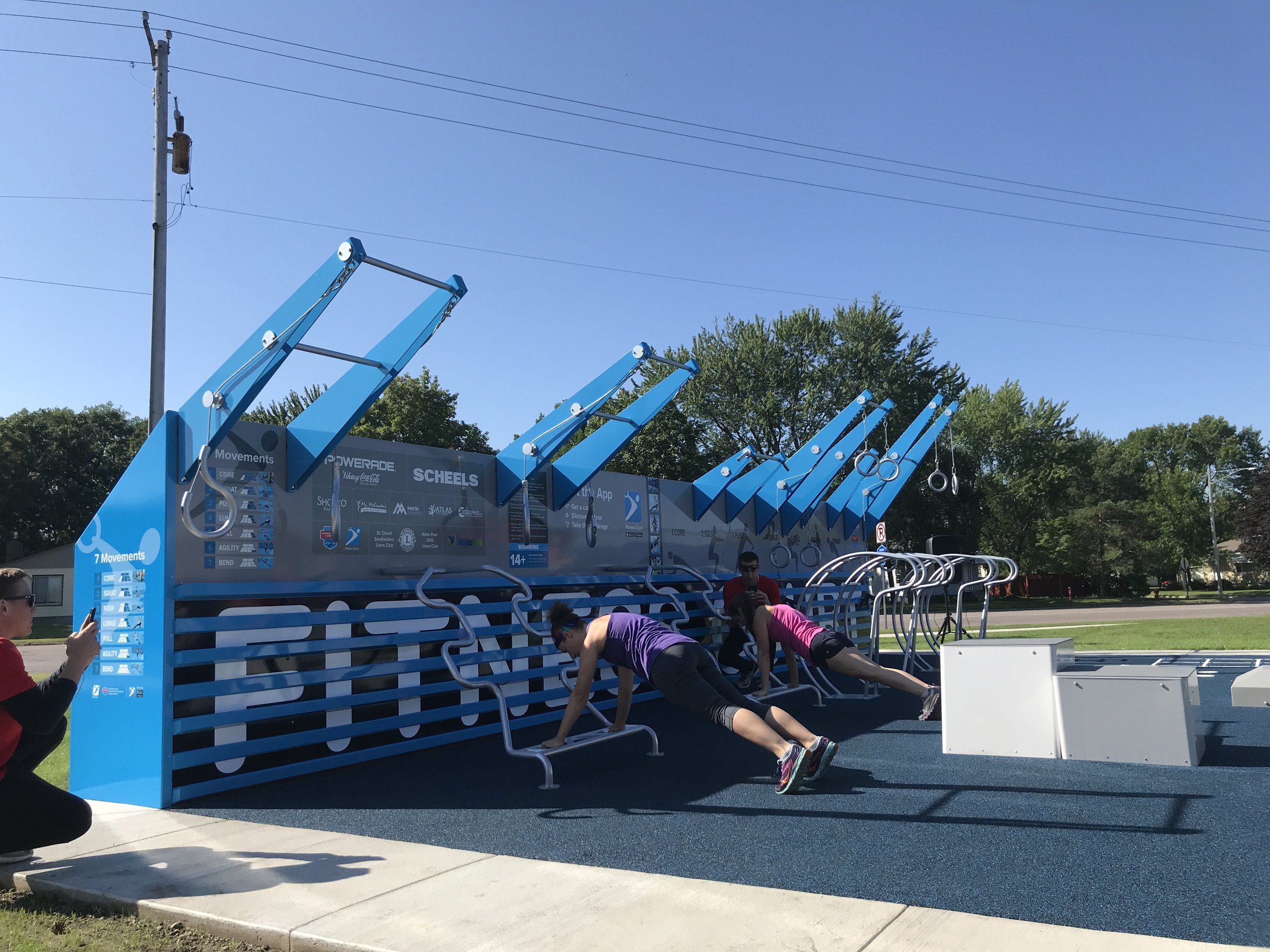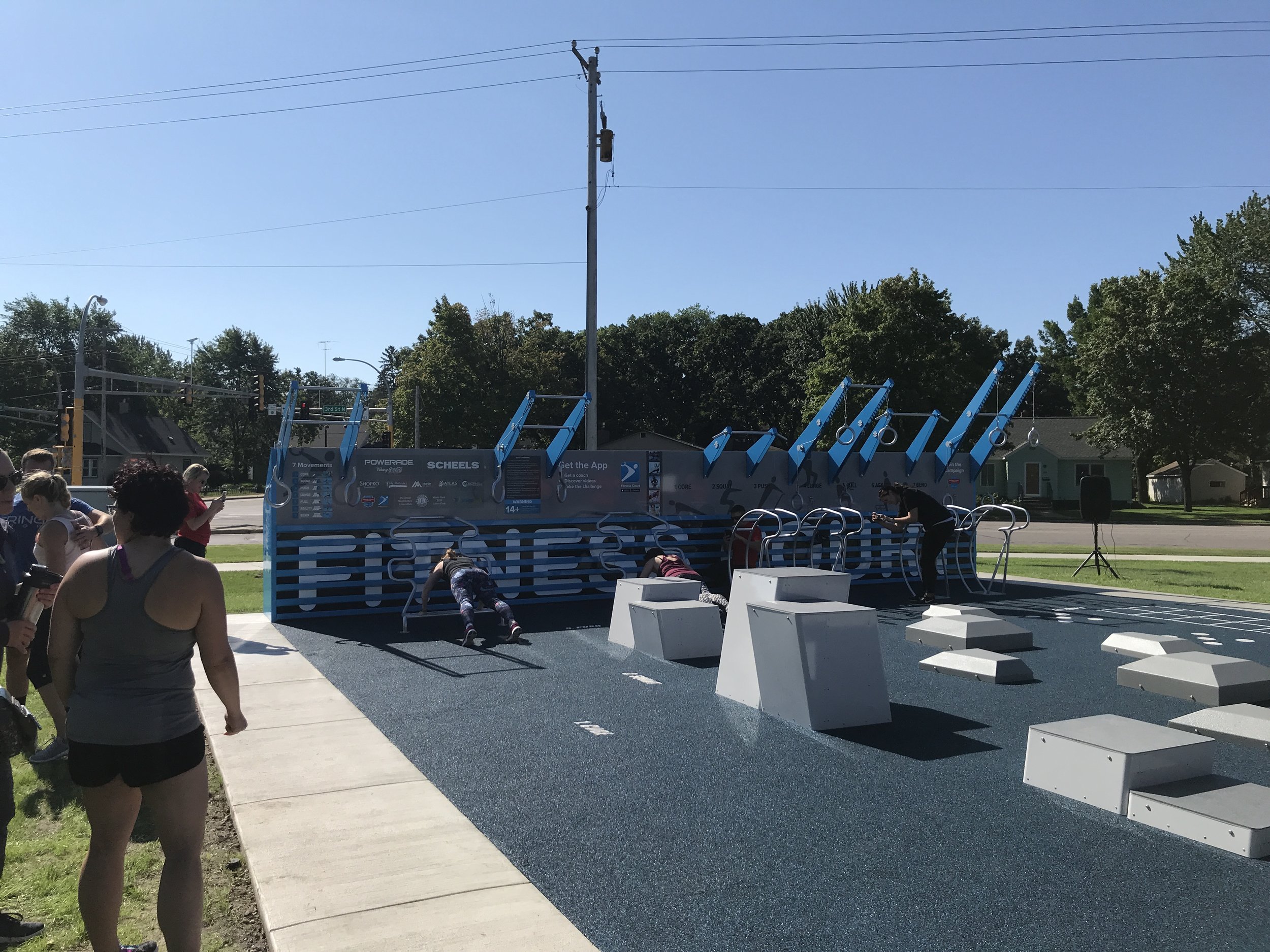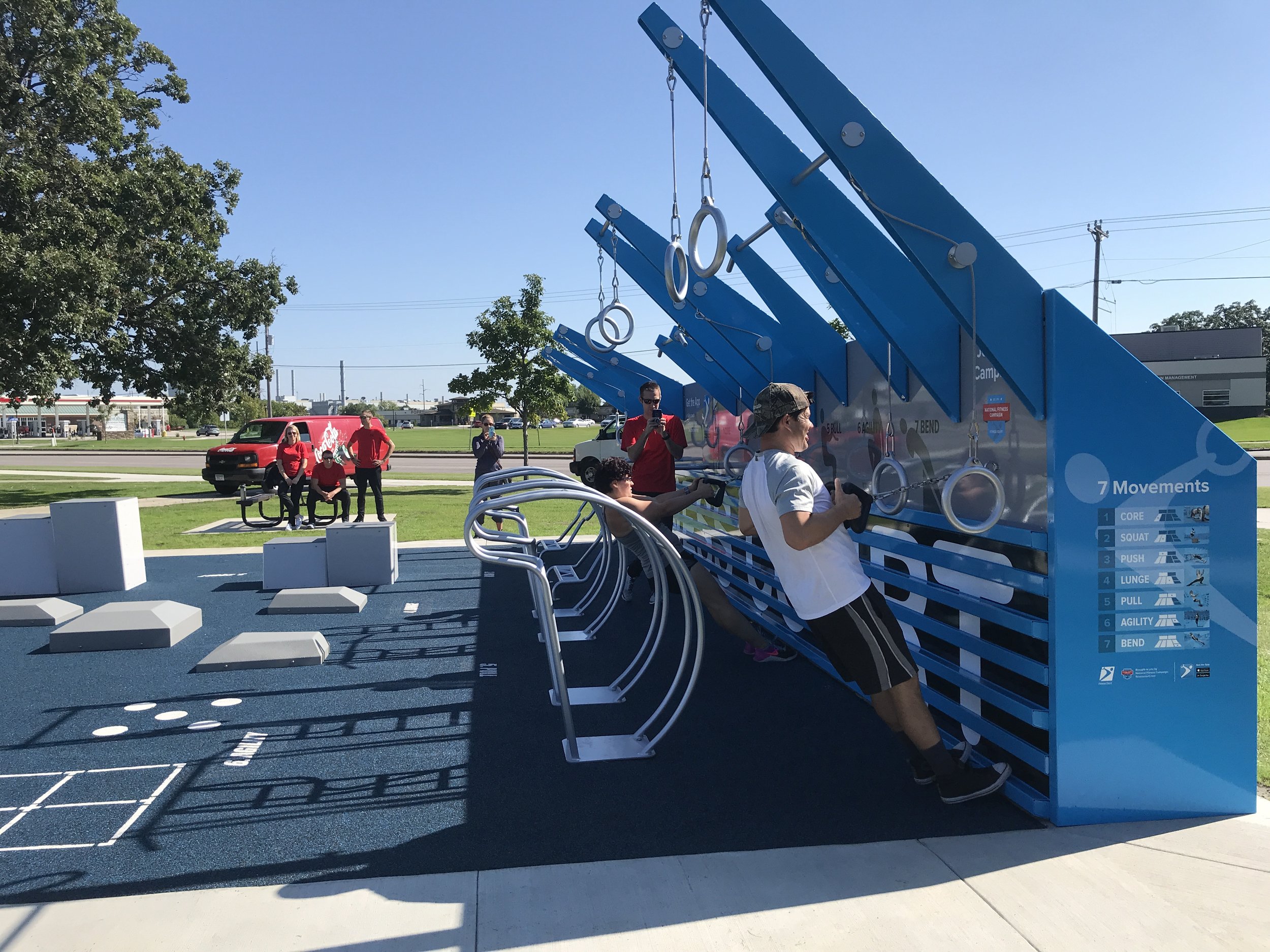 The first community in Minnesota has joined the 2018 National Fitness Campaign! In the City of Waite Park, city leaders are thrilled to offer free and accessible wellness for everyone with their activation of a brand new Fitness Court® outdoor gym.
Over the last eight months, city officials have ramped up their efforts to promote the importance of healthy living and outdoor infrastructure. By identifying and engaging local businesses of all sizes to support this program, the Fitness Court is now a reality! Thanks to the generosity of Scheels Sporting Goods, Viking Coca-Cola Bottling Company, Martin Marietta and other community donors, free world-class fitness is on the map in Minnesota.
The Waite Park Fitness Court is featured in Rivers Edge Park, the city's beautiful 42-acre open space located steps away from the Sauk River. The park is treasured by the community, and provides several family-friendly activities for all such as a splash pad, hockey rink, baseball diamonds, batting cages, children's play areas and river fishing. By launching their Fitness Court in this highly active community hub, adults of all ages now have access to a progressive, accessible outdoor workout at no cost — and it's time to use it!