NFC Welcomes the University of Nebraska to the 2019 Collegiate Campaign, alongside Oakland University and Baylor!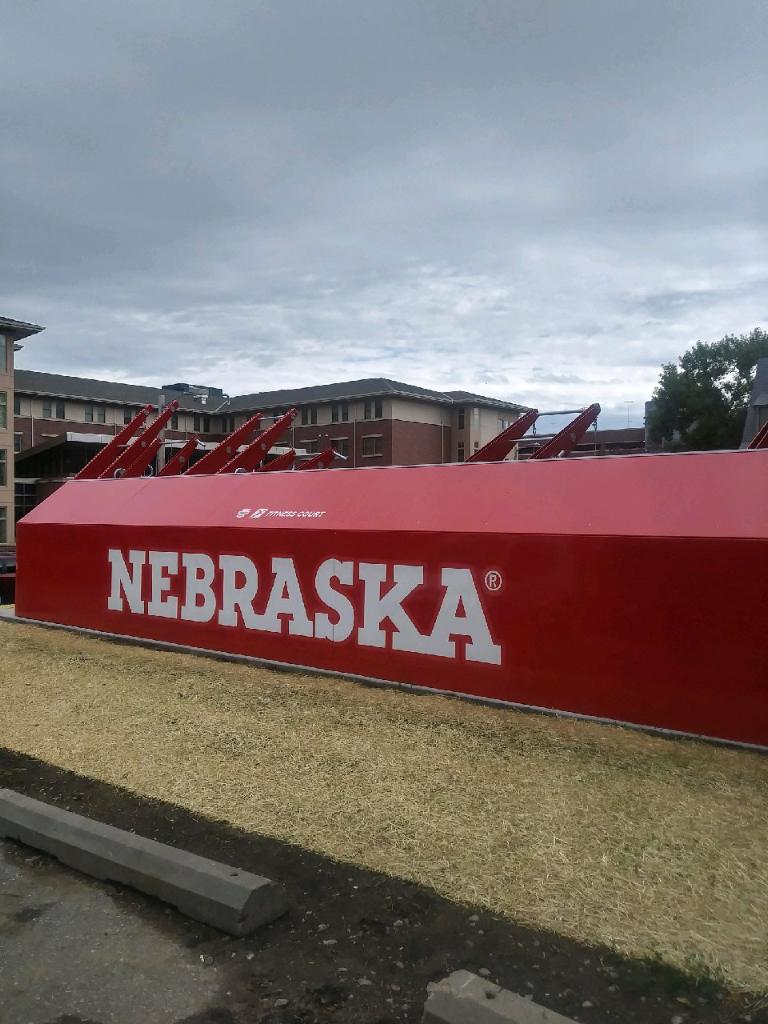 At the intersection of 17th & R Streets on the beautiful University of Nebraska-Lincoln campus, a brand new Fitness Court has been constructed — providing best-in-class fitness for all students! With access to personal training, group exercise, and pop-up classes, this new outdoor facility brings the National Fitness Campaign to another iconic collegiate campus in the Midwest, and the very first in the Big Ten Conference! Thanks to an exciting partnership between Campus Recreation and NFC, this new state-of-the-art gym will help everyone set and reach their back-to-school wellness goals with their best workout, at their own pace.
The leadership principles of the University of Nebraska-Lincoln Campus Recreation department have guided their choice in this new holistic outdoor facility — namely, their dedication to support the physical, social, emotional, spiritual, environmental, intellectual and occupational well-being of students by developing a lifelong commitment to health and physical activity.
Newly trained Fitness Court Ambassadors are ready to activate this digitally connected outdoor gym where everyone can get a great, full-body workout in just seven minutes! Students and visitors can download the Fitness Court app to easily engage in challenge events and to follow high energy workout routines — all for free in the gorgeous outdoors!
On Tuesday, August 27th at 5:00 PM, students are invited to stop by for a free class, quick station demos and gear giveaways, provided by trained Fitness Court Ambassadors. For more information about ongoing classes, or to learn how you can schedule a semi-private training session for your campus group, download the Fitness Court App, or contact Campus Recreation at crec.unl.edu.
Grab a friend, and meet us on the new Huskers #FitnessCourt!