The Oklahoma City Fitness Courts are NOW OPEN!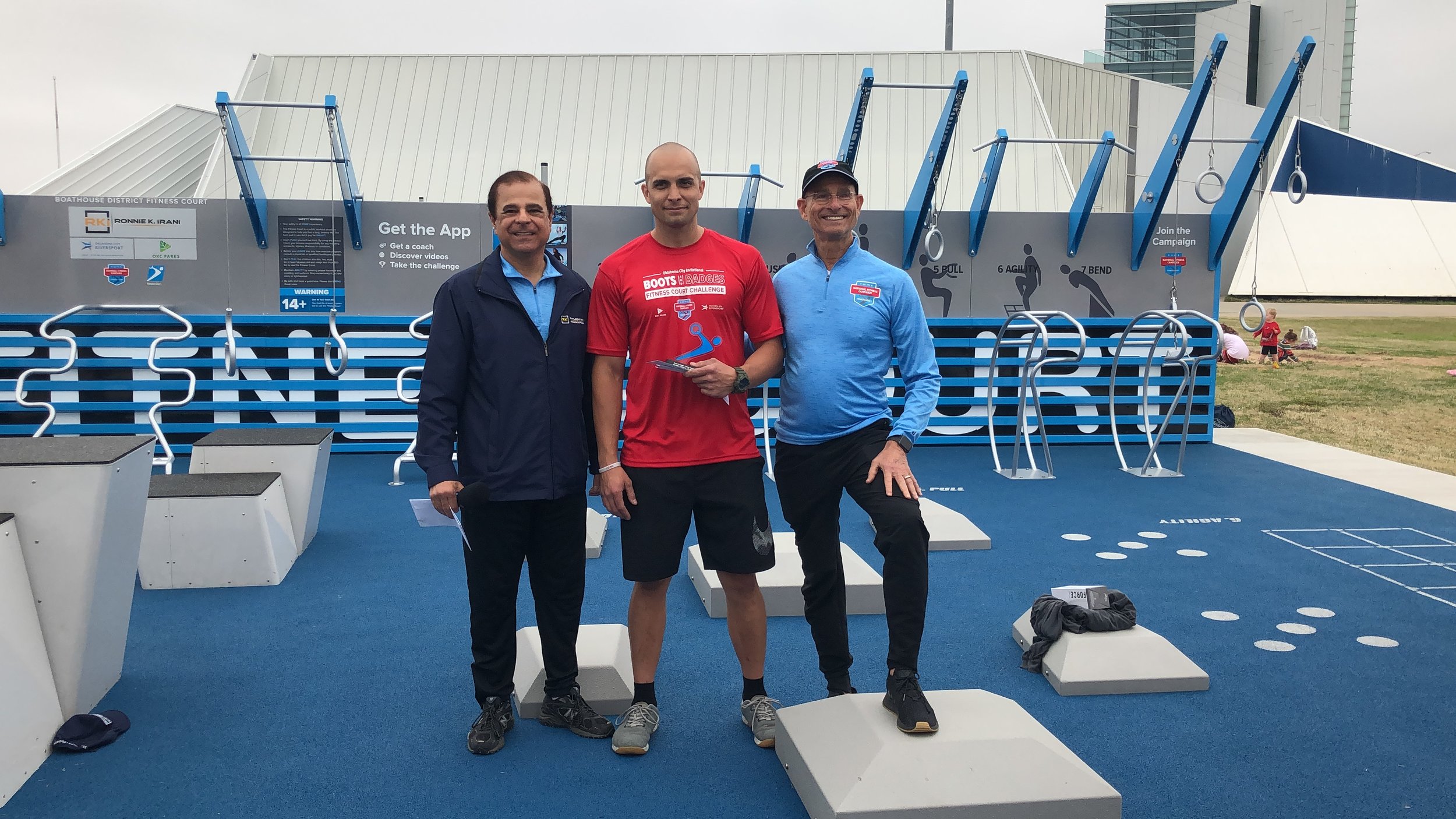 NFC is thrilled to welcome Oklahoma City as the latest participant in the 2018 National Fitness Campaign. In this multi-site model city, community leaders and local trainers have decided to make world-class fitness free, and launched five new outdoor Fitness Courts, the first of which opened in the iconic Boathouse District.
Director of Parks and Recreation, Doug Kupper, joins a network of partners, funding sponsors, and fitness fanatics nationwide to celebrate the effort to promote healthy living for residents.
This beautiful city, home of the OKC Thunder and over 90 miles of trails, has spearheaded an initiative to bring affordable exercise amenities to those looking for a best-in-class full-body workout.
An exciting Fitness Court Festival offered a free 45-minute bootcamp and giveaways from local vendors and media! This celebration jump started the local fitness season, provided residents a chance to enjoy their new outdoor gym, and demonstrated how to stay fit with seven simple movements.
The Boathouse District — where residents and visitors focus on fun, fitness and encouraging people to take on new challenges — is the perfect location to check out the City's new upgrades to healthy community infrastructure. In addition, residents can find the world's best outdoor gym in four more locations across the City — in Woodson Park, Stars & Stripes Park, Wiley Post Park and Douglass Park.
National Fitness Campaign, Oklahoma City Parks & Recreation, and the OKC Boathouse District welcome OKC metro residents to take advantage of free outdoor workouts at any of the five new Fitness Court locations! For access to guided circuits and to get involved with exclusive training events, residents are invited to download the free Fitness Court App on iOS or Android.
THANK YOU OKLAHOMA CITY FOR PUTTING FREE FITNESS ON THE MAP!