The Mishawaka Fitness Court is NOW OPEN!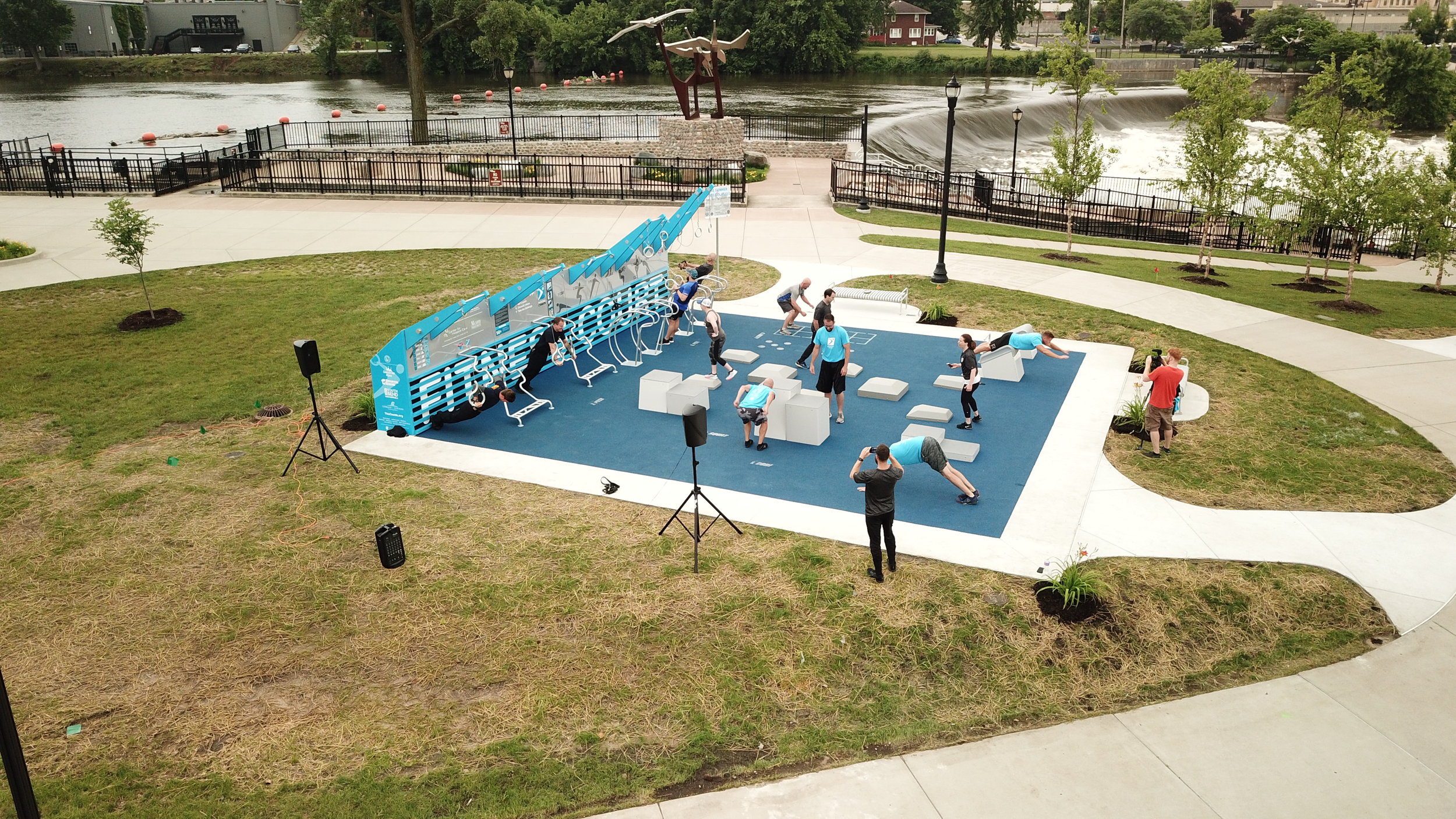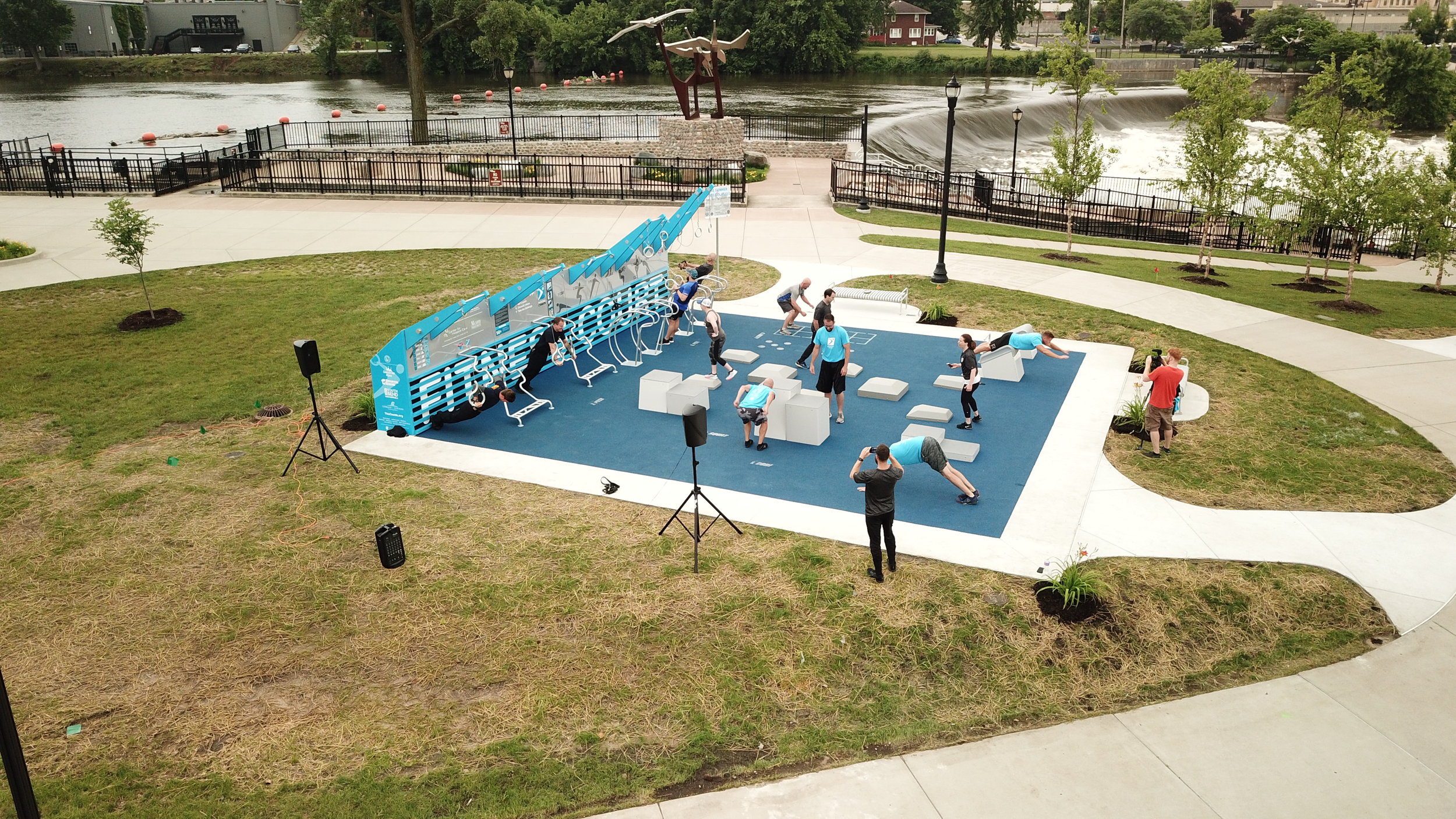 Surrounded by lush trees and the St. Joseph River, Mishawaka Indiana's outdoor Riverwalk is the new home of the Mishawaka Fitness Court®. This community hub provides bodyweight circuit training workouts for adults of all fitness levels — and is completely free to use.
Containing over 550 acres of parks and trails, the City of Mishawaka is filled with unique and exciting outdoor opportunities. From movies in the park to co-ed volleyball, yoga to day camps, Central Park is a perfect home for the Fitness Court® — and a great family-friendly space to move and play.
Through the leadership and support of Phil Blasko, Superintendent of Parks & Recreation, partnership with National Fitness Campaign and nearly 50 local donors, sponsors and residents, this project has been brought to life to support a healthier community.
THANK YOU MISHAWAKA FOR PUTTING FREE FITNESS ON THE MAP!