The Foster City Fitness Court is NOW OPEN!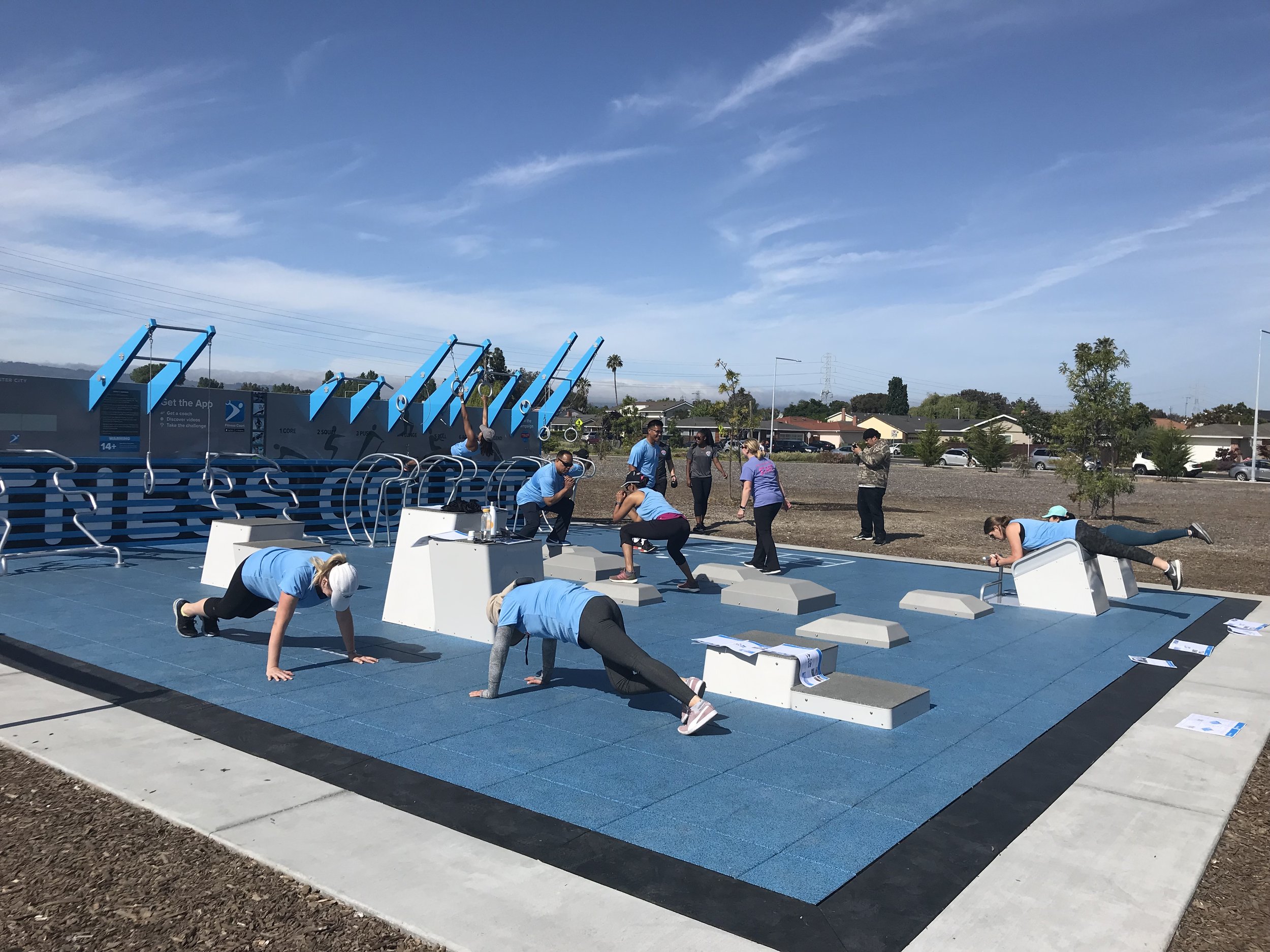 Foster City unveiled its brand new Fitness Court to the community on Saturday, April 27th, joining San Francisco and Sacramento as partners in the National Fitness Campaign.
Located in Shorebird Park, this outdoor gym is surrounded by 3.5 acres of bay-front green space. The park also features convenient parking, picnic facilities and direct access to the area's most popular jogging and biking route – The Bay Trail.
San Francisco's Marina Green Fitness Court was the first to be installed along the iconic 365 mile trail – thanks to Foster City, users can now enjoy strength, calisthenics and circuit training at not one, but TWO trail locations! As always, this one-of-a-kind gym is completely free to the public, and available to during standard park hours.
The city's Parks and Recreation Department is committed to providing innovative services that contribute to a healthy community, and participating in this national campaign aligns with the City's goal of promoting social equity for residents.
The Foster City community had a chance to try out the new facility and free mobile app during the fun Launch Party event in April. The event featured a quick fitness challenge and healthy snacks from local vendors, as well as express group classes and demonstrations.
THANK YOU FOSTER CITY FOR PUTTING FREE FITNESS ON THE MAP!