The Loveland Fitness Court is NOW OPEN!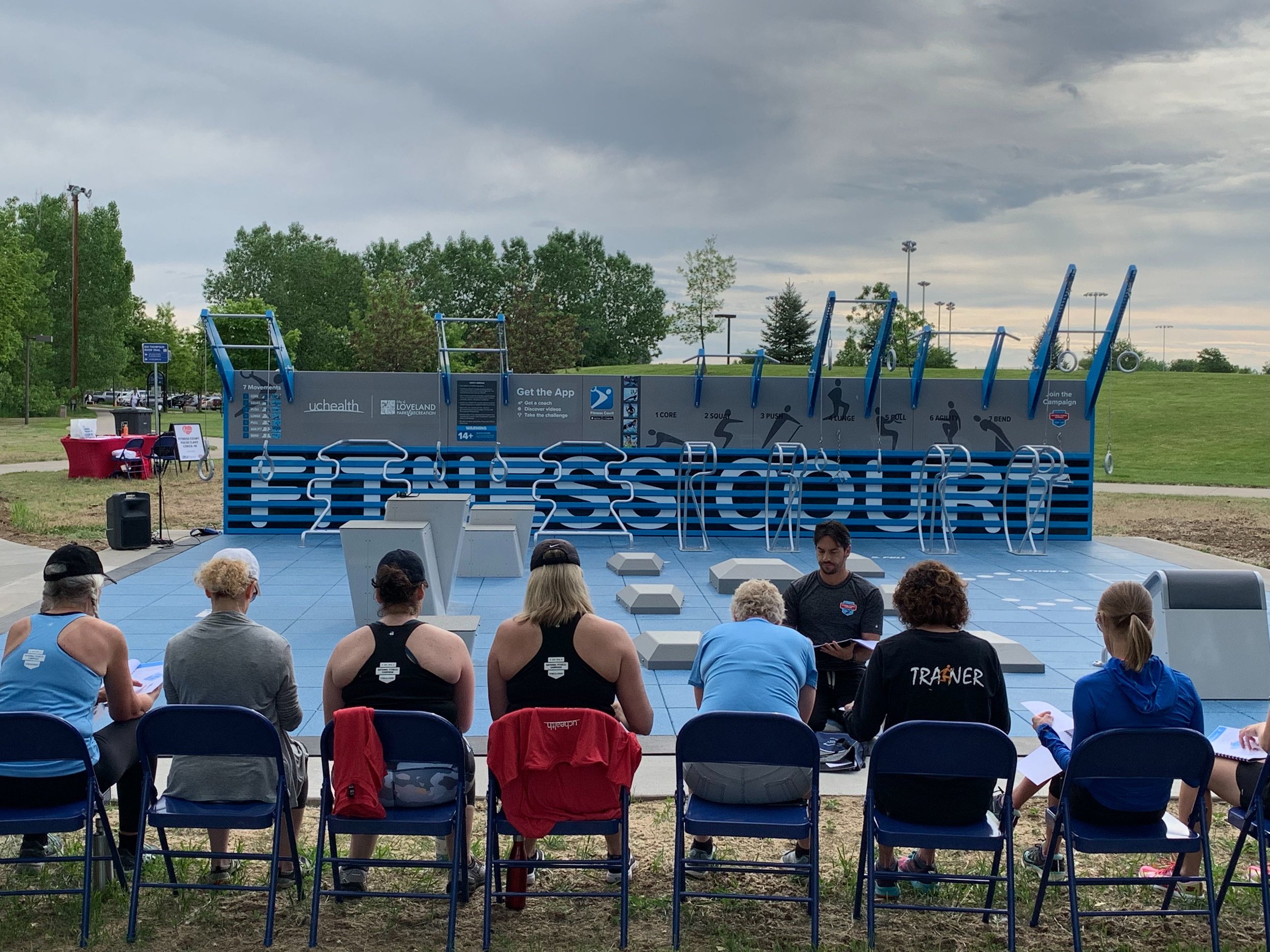 Free fitness has arrived in the Denver metro area — help us welcome the City of Loveland, Colorado to the 2019 National Fitness Campaign! This vibrant community has installed the first Fitness Court in the state, and leaders are thrilled to provide no-cost bodyweight circuit training workouts for adults of all ages and abilities.
"The City of Loveland Parks and Recreation is excited to partner with UCHealth and the National Fitness Campaign to bring state of the art free fitness to our community," said LeAnn Williams, Recreation Division Manager, City of Loveland. "It's important to our Department that all citizens have inclusive access to health and wellness opportunities. The Fitness Court and the free programming that both UCHealth and the City of Loveland will provide is an incredible opportunity for all Lovelanders to take advantage of."
Fairgrounds Park, along with the adjacent Barnes Softball Complex, is a developed 100+ acres of park space close to downtown Loveland, alongside the paved Recreation Trail and the Big Thompson River.
Visitors to Fairgrounds Park can bring their whole family! With access to a fun spray park, playgrounds, pavilions, ball fields, basketball courts, a skate park, dog park and batting cages — this place has something for everyone!
Thanks to a shared commitment to fitness and wellness between the City of Loveland and UCHealth, the Fitness Court is launching soon, and available to adults of all ages! This dynamic new outdoor space will have multiple types of classes for all residents — led by trained local Ambassadors who are excited to share their expertise to strengthen an active, healthy community.
Visitors to the June Launch event attended free HIIT classes, received one-on-one Ambassador training, and giveaways from local vendors! NFC is so proud of the coolest new healthy infrastructure in the Denver metro!
THANK YOU LOVELAND FOR PUTTING FREE FITNESS ON THE MAP!