The Bedford Fitness Court is NOW OPEN!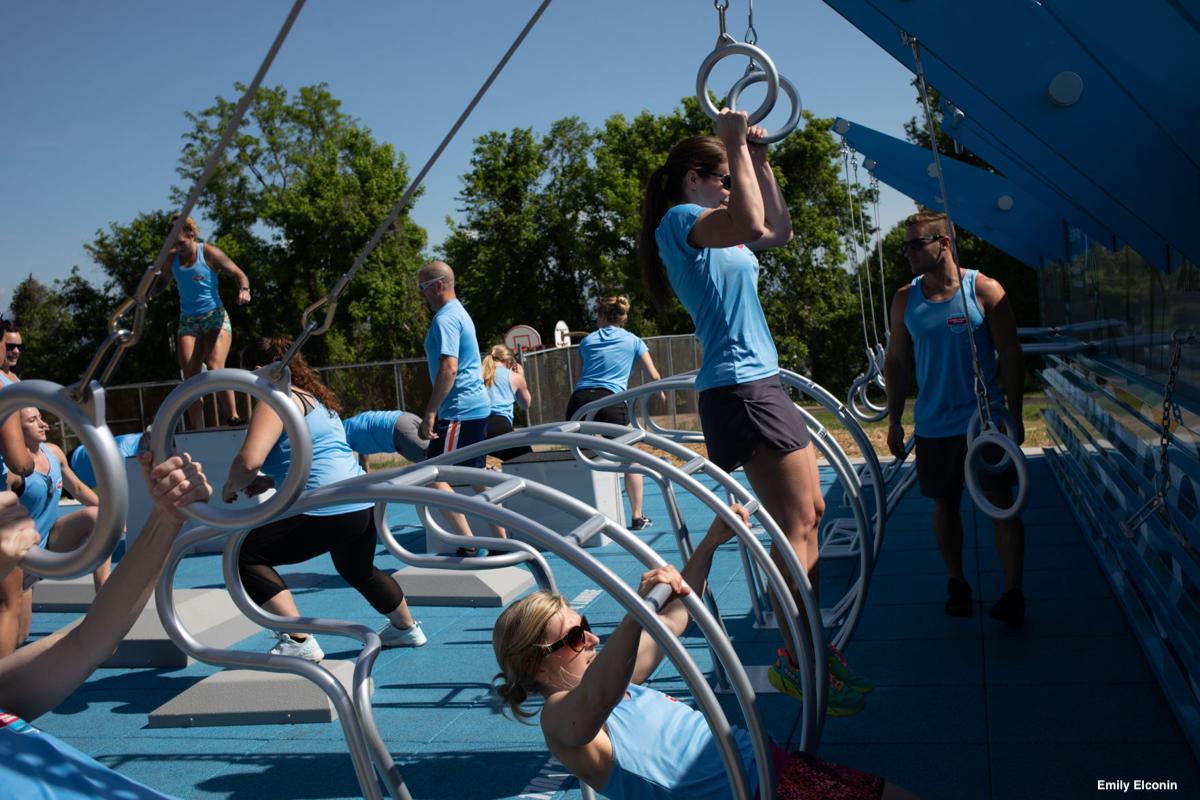 The Town of Bedford, Virginia, has partnered with National Fitness Campaign to install and activate a state-of-the-art outdoor gym facility for all ages in Liberty Lake Park, one of the community's most vibrant and active spaces. Thanks to an outpouring of support from leadership, residents and Ambassadors, this town is making fitness free — for everyone!
The Fitness Court is an outdoor bodyweight circuit training facility designed to transform this thriving public park into a community wellness hub. As part of the national campaign ecosystem, the free Fitness Court App allows residents to track their training progress, learn new routines and compete in exciting fitness challenges.
The new gym was made possible through the generosity of many groups, but especially thanks to the efforts of D.W. Lawhorne, the Town's Director of Parks & Recreation. This project is another unique way for Bedford residents to celebrate making healthy choices every day.
"It is a complete workout system that allows people to do a complete full body workout in seven minutes," said Town Director of Public Works, D.W. Lawhorne. "Bedford would be the first locality in the state of Virginia to have one of these fitness courts."
Speaking about the new Court, Assistant Town Manager Sonia Jammes said, "This will be a community project because it is free for the public. People don't have to pay membership fees at something like this."
THANK YOU BEDFORD FOR PUTTING FREE FITNESS ON THE MAP!